What's happening around Give a Book...
Monday, June 24, 2019
A total of 550 books were donated to two schools located in Papar which includes SJK (C) Anglo Chinese Papar and Papar Middle School. The book donation drive was organized by Give A Book with the aim to promote continuous reading by sharing books with others.
Throughout the whole program, 350 books were donated to Papar Middle School while 200 children books were donated to SJK (C) Anglo Chinese Papar.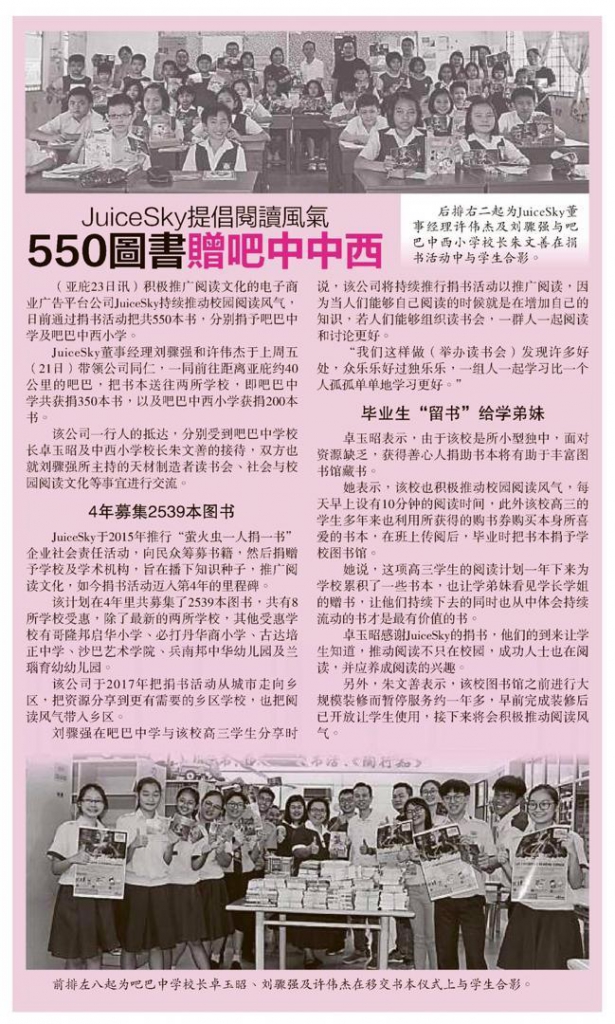 ---
© Copyright 2023 Give A Book. All Rights Reserved.